The word "thali" refers to the platter that holds an array of individual dishes that make a complete Indian meal (no need to order a la carte!). Our thali menu changes monthly to feature dishes appropriate to the season, and to use what's best in the market. Meals are served on traditional stainless steel thali plates.

In addition to our monthly special thali

we feature other delicious Indian vegetarian dishes and changing specials. Try our famous chai with Indian sweets and namkeens (salty snacks), or sip one of our many exotic teas and tisanes. Wine and beer and Indian soft drinks are also available.

Open Weekdays (Wed-Fri), 4:30 - 9pm

& Weekends (Sat-Sun), 12 noon - 9pm

For to-go orders and other information, call us at 206-329-6260.

TRAVELERS THALI HOUSE

2524 Beacon Ave. S.

Hyderabadi Veg Biryani is slowly steamed with layers of basmati rice and fesh vegetables, whole spices, nuts and golden raisins, laced with saffron and fresh herbs

Photo: Bob Sarver (2015)

Shredded white and red radish with orange slices and torn mint leaves - our refreshing Radish and Orange Salaad is dressed with lime and nigella seeds

Photo: Bob Sarver (2015)

Dahi ki Chatni - Hyderabad inspired blend of Burhani Raita (garlic and spices), with added fresh diced tomato, onion and cucumber

Photo: Bob Sarver (2015)


This May we are serving a Thali inspired by the food and flavors of Hyderabad, the Nawabi city where Mughali tastes plunge into the lively palate of southern India, with tamarind, coconut and curry leaf. Biryani is the signature dish of Hyderabad - basmati rice, studded with vegetables, whole spices, nuts, fruit and saffron. With traditional side dishes, Bhagare Baingan (eggplant with chilies in awesome sauce), and a garlicky, Mixed Vegetable Raita, it's a delicious combination. Fresh radish and orange salaad rounds out this colorful celebration of Spring. We hope to see you soon!

Photo by Robert Sarver, 2015

TRAVELERS THALI HOUSE

2524 Beacon Ave South

Seattle, WA  98144

206-320-6260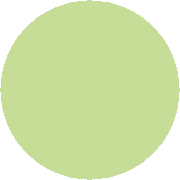 They're Back!

BOMBAY SLIDERS

(Vada Pav)

masala potato patty on a slider bun with chutneys,

cucumber, tomato

$3 each