The word "thali" refers to the platter that holds an array of individual dishes that make a complete Indian meal (no need to order a la carte!). Our thali menu changes monthly to feature dishes appropriate to the season, and to use what's best in the market. Meals are served on traditional stainless steel thali plates.

In addition to our monthly special thali

we feature other delicious Indian vegetarian dishes and changing specials. Try our famous chai with Indian sweets and namkeens (salty snacks), or sip one of our many exotic teas and tisanes. Wine and beer and Indian soft drinks are also available.

Open Weekdays (Wed-Fri), 4:30 - 9pm

& Weekends (Sat-Sun), 12 noon - 9pm

For to-go orders and other information, call us at 206-329-6260.

TRAVELERS THALI HOUSE

2524 Beacon Ave. S.

Alu Methi features potatoes and fresh methi - mildly bitter fenugreek leaves - cooked in mustard oil with salt, turmeric and chili powder

Photo: Bob Sarver (2015)

Sindhi Kadhi features some vegetables unfamiar to many westerner eaters, such as lotus stem, drumstick, bottle gourd (lauki), and okra

Photo: Bob Sarver (2015)

Chola Chaat Salaad - a mix of tender chickpeas, with fresh veggies, dressed with tamarind chutney and spices, garnished with sev noodles

Photo: Bob Sarver (2015)


April's Thali features Flavors of Sindh - recipes from beyond the border of modern-day India, in Pakistan, and from the kitchens of Sindhis throughout the world, many of whom left their homes at Partition, in 1947. Sindhi Kadhi is a standard, and "vegan," unlike most kadhis (made without yogurt); we're serving it with Alu Methi (potatoes with fenugreek greens), Karachi-style whole masoor dal, Chickpea Chaat Salaad, and Sweet Pepper Raita. Please come see us, and try this delicious food you won't find elsewhere.

Photo by Robert Sarver, 2015

TRAVELERS THALI HOUSE

2524 Beacon Ave South

Seattle, WA  98144

206-320-6260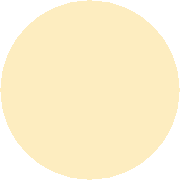 They're Back!

BOMBAY SLIDERS

(Vada Pav)

masala potato patty on a slider bun with chutneys,

cucumber, tomato

$3 each