The word "thali" refers to the platter that holds an array of individual dishes that make a complete Indian meal (no need to order a la carte!). Our thali menu changes monthly to feature dishes appropriate to the season, and to use what's best in the market. Meals are served on traditional stainless steel thali plates.

In addition to our monthly special thali

we feature other delicious Indian vegetarian dishes and changing specials. Try our famous chai with Indian sweets and namkeens (salty snacks), or sip one of our many exotic teas and tisanes. Wine and beer and Indian soft drinks are also available.

Open Weekdays (Wed-Fri), 4:30 - 9pm

& Weekends (Sat-Sun), 12 noon - 9pm

For to-go orders and other information, call us at 206-329-6260.

TRAVELERS THALI HOUSE

2524 Beacon Ave. S.

Tarka Dal - a combination of three lentils, gently simmered with turmeric and finished with a tarka of fried onion with herbs and spices

Photo: Bob Sarver (2015)

Alu Achaar Salaad - Nepali style potato salad with a spicy dressing of ground, roasted sesame seeds with ginger and green chilies

Photo: Bob Sarver (2015)

Banana Raita - creamy yogurt with diced banana, flavored with roasted cumin powder, black salt, and a dash of tamarind chutney

Photo: Bob Sarver (2015)


February's Thali (pictured) features flavors from the Himalayan edge of the subcontinent, with dishes from Nepal and North India - Tarka Dal with mixed lentils, Lauka ko Tarkari (bottle gourd curry), Nepali Mustard Greens Bhutuwa with seasoned Turnips, Alu Achaar Salaad and Banana Raita.

Photo by Robert Sarver, 2015

TRAVELERS THALI HOUSE

2524 Beacon Ave South

Seattle, WA  98144

206-320-6260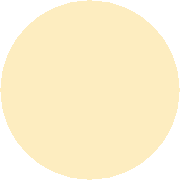 They're Back!

BOMBAY SLIDERS

(Vada Pav)

masala potato patty on a slider bun with chutneys,

cucumber, tomato

$3 each